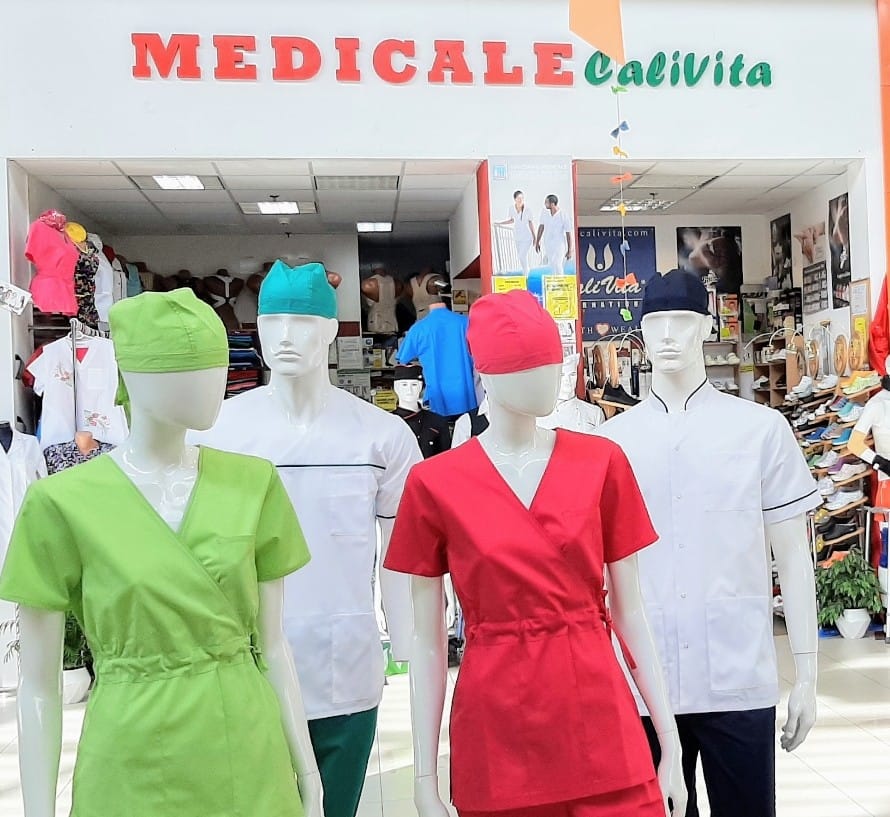 At Medicale Calivita in Supernova Drobeta you can find high quality medical equipment and clothing!
Put health first with the help of the Medicale Calivita store
At the Medicale Calivita store in Supernova Drobeta you will come across a wide variety of shoes, which will protect your feet and offer you comfort all day long. Here you will discover brightly colored patterned footwear that contributes to a positive mood. Even the little ones can enjoy such comfortable and light footwear. Put your health first and choose the shoes that are best suited and grant you motion flexibility.
Affordable medical and orthopaedic footwear from Medicale Calivita
Orthopaedic footwear grants many benefits to its users, such as:
Minimising the risk of foot overheating through good ventilation, thus helping blood circulation;
Having a strong shock absorption while you're in motion;
Providing support to the plantar arch of the foot;
Eliminating foot pain by balancing weight;
Correcting foot conditions such as bunions or Achilles tendonitis.
So come to the Medicale Calivita store in Supernova Drobeta in order to keep your feet healthy! Also, for maintaining a correct back position, you can opt for corsets that help straighten the spine and remove pressure from the shoulder area.
Experienced staff will be delighted to advise you on your medical needs and recommend the most suitable products. The offer includes arm brackets, wrist braces, and many other accessories to help you in your daily life.
Everything you need in terms of medical clothes and devices
At the Medicale Calivita store you will find professional medical clothing and footwear,
medical devices, and food supplements. Whether you work in the medical field or need
a home blood pressure monitor, the products sold here meet the highest quality
standards and are made of materials designed to maintain their durability over time. Are
you looking for durable medical gowns? We are waiting for you at Medicale Calivita,
where the needs of each client will be met through the vast catalogue of available
products.