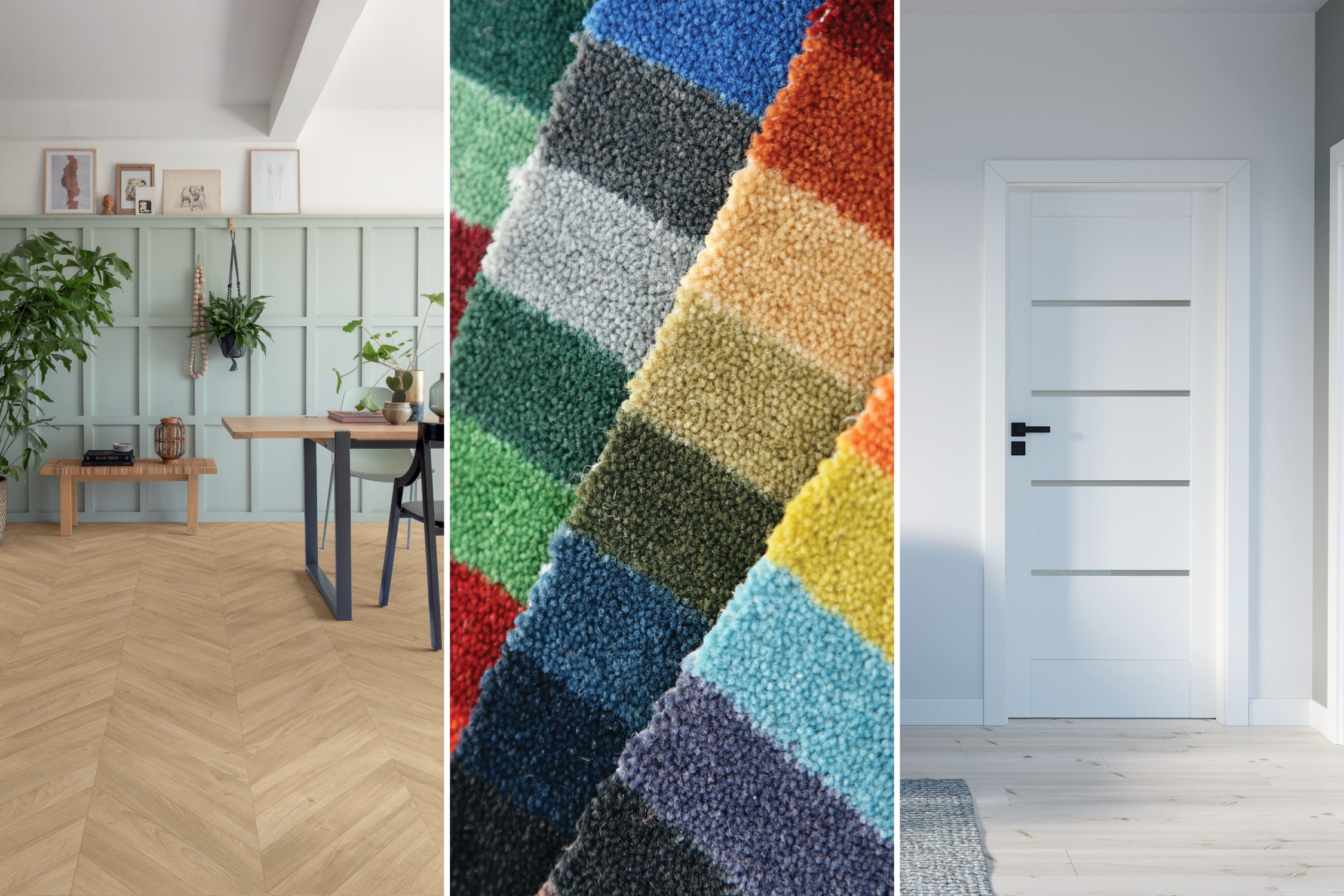 Proges offers you everything you need for interior design: doors, carpets, parquet and much more!
Choose the carpet of your dreams for every room in your home
Whether you're looking for classic carpets, modern carpets or woollen carpets for your living room or the children's room, you can choose from hundreds of designs in order to find your favourite. Your home will acquire the unique design that you desire, in your style of preference from Scandinavian to rustic, from modern to classic or art-deco. You have various possibilities even when it comes to the fabric of the carpet: microfiber, polyester, polyamide, eco-friendly fur, acrylic, and many others.
Think of the comfort of your home and invest in easy-care, durable carpets that will make waking up in the morning more pleasurable. Imagine how it would feel to walk over a carpet which allows your feet to immerse in every step... Visit the Proges store in Supernova Drobeta and you could enjoy this sublime tactile sensation on your own!
The Proges wallpaper can change your mood instantly!
Do you want to make your home more attractive and colourful? In order to do that, you can choose from hundreds of good quality wallpaper designs, all of them available in the store. Maybe you want to brighten up your living room, the space where you spend most of your free time and where you gladly welcome your guests. In this case, you could select a wallpaper with a floral pattern that will create an exotic ambience.
If your little one wants a more joyful room to play in, Proges offers a variety of alternatives specially designed for children. The wallpapers with various cheerful designs, including cute teddy bears, will create an ideal atmosphere that will allow your child to feel safe, as in a fairytale, just like the ones you perhaps read to him before going to sleep. Any design you have in mind and any scene from nature you want to recreate, surely the right option will be waiting for you at the Proges store in Supernova Drobeta.
Don't think twice and come see for yourself! In the Proges store you will find everything you need for your dream home.
Proges, a brand with attractive prices and a large variety of products
All your home's needs, from laminate and multi-layered flooring to curtains, drapes and wallpapers, can be fulfilled by visiting the Proges. The quality of the products in the catalogue speaks for itself. Besides that, you can also take a look at the interior doors with synthetic finish or natural veneer, as well as the sliding systems or technical steel doors produced by PORTA. Thus, you will feel safe and, more than that, you will be able to personalise the entrance of your home exactly how you want it!