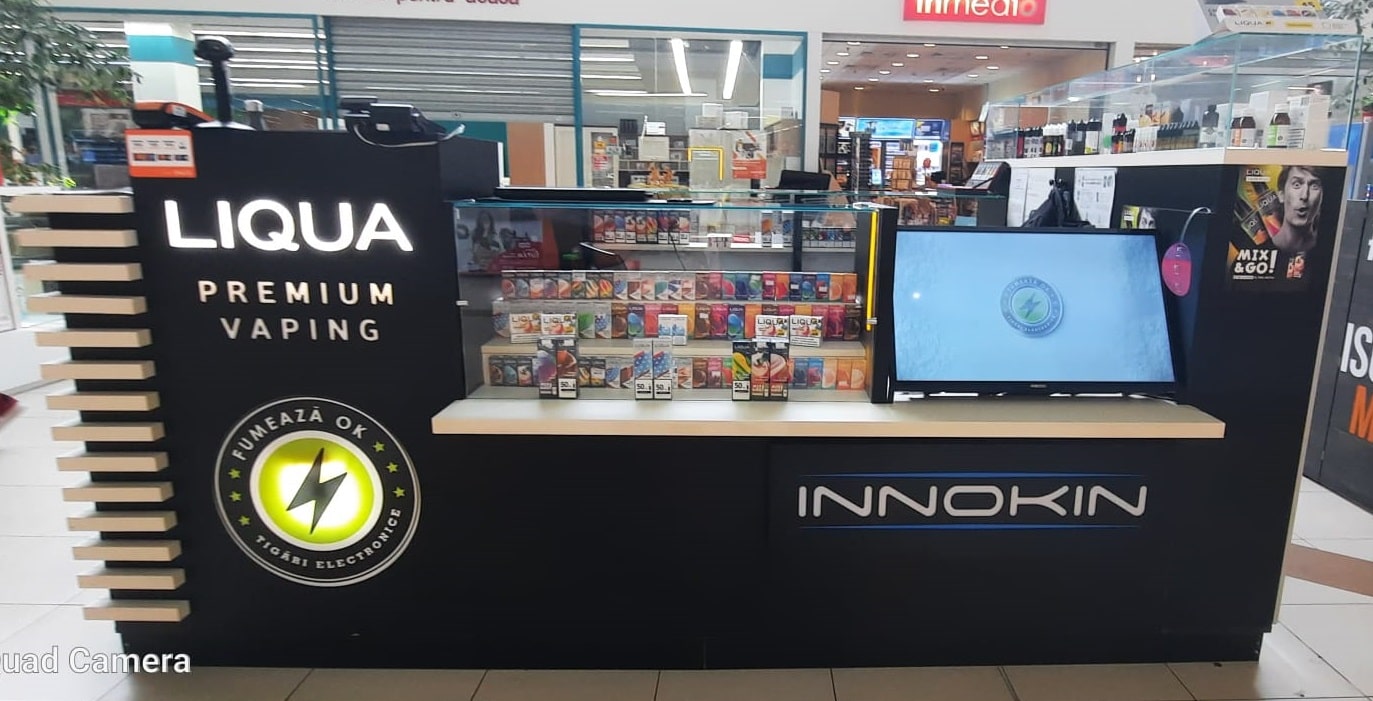 At Țigareta Electronică in Supernova Drobeta you will find high quality electronic cigarettes and accessories for them!
Vapes are available in all your favourite flavours!
ElfBar vapes can be found in a wide variety of flavours at Țigareta Electronică in Supernova Drobeta. Whether it's strawberries, melons, grapes, peaches, blueberries, mangoes, mint, cotton candy, bananas, apples, or special combinations like strawberry banana or melon coconut, you can buy the device at a discounted price, having a capacity of up to 600 puffs (equivalent to two packs of cigarettes).
In addition to ElfBar brand products, at Țigareta Electronică you can also find VAAL vapes from Joytech, and various models from Coolplay, Nasty Fix Air or EQ. Vape Filter, with a range of up to 1800 fluff, nicotine-free. Enjoy the unique vaping experience and try all the flavours available in the offer to discover your next favourite! Nothing compares to the pure and intense flavours of these famous brands.
High quality electronic cigarette accessories from Țigareta Electronică
At Țigareta Electronică in Supernova Drobeta, you will find all the accessories you need for your device, from batteries to adjustable modes, clearomizer, lithium-ion batteries, or high-performance chargers. EGo batteries can be guaranteed for up to 3 months, and the battery charger will save you a lot of hassle. Here you will also find USB adapters for the Innokin socket or atomizers, which help with adjusting the intake air.
Why not improve your experience with such quality accessories? Rely on professional help from store staff in order to make the best decisions.
We are waiting for you at Țigareta Electronică in Supernova Drobeta with the most advanced devices and accessories for smoking!
At Țigareta Electronică you will find everything you need for your device
If you often use electronic cigarettes or disposable vapes in various flavours, at Țigareta Electronică you will find a wide range of liquids, with or without nicotine, at affordable prices and suitable for your device. Whether it's FOK Labs, Liqua, Aramax, or many others, you can buy your favourite liquid in the desired quantity at very affordable prices.
Innokin Sensis kits will take your experience to the next level, being a reliable partner of the brand in order to offer high quality products to all customers. Beginners can confidently use the Joytech Ego AIO kit, which is environmentally friendly and grants all the benefits of an all-in-one.