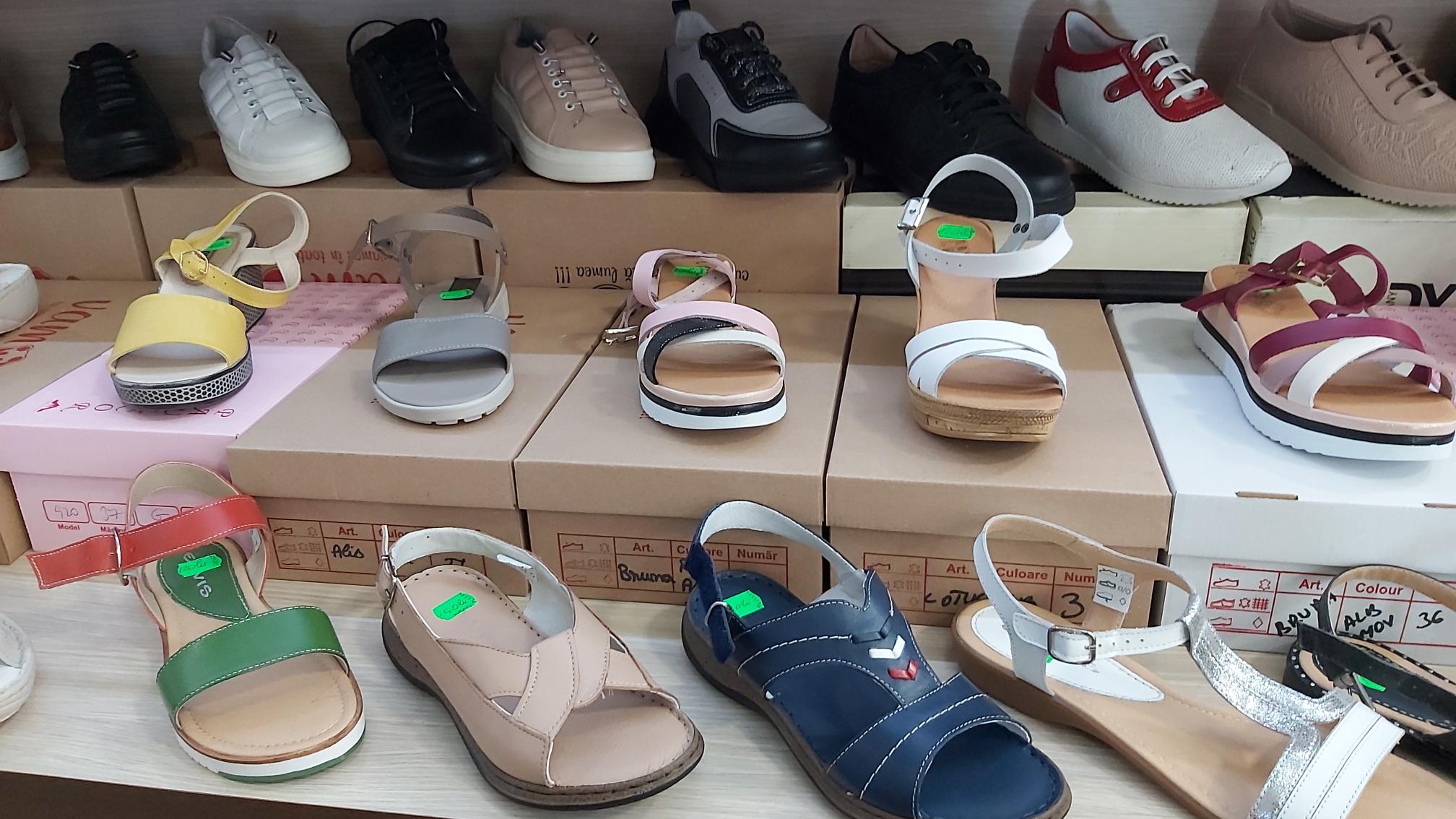 Leather shoes for women, men, and children – choose your favourite design from Vamos Shoes in Supernova Drobeta!

Quality and durable over time shoes from Vamos Shoes
Leather footwear offers many advantages to those who wear it. These include flexibility in movement, endurance over time and elegant appearance. The women's heeled shoes are suitable for any special event you are going to attend, and men's footwear varies from elegant suit shoes to casual models perfect for everyday life.
The little ones can enjoy easy-to-wear shoes that won't bother them while moving. The shades may vary depending on the desired model, but the essential aspect of the Vamos Shoes store in Supernova Drobeta is that all products are handmade, with care and respect for customers. Put the quality and comfort of your feet first by choosing leather shoes that suit you!
Shoes of all kinds available at Vamos Shoes
Regardless of the type of shoes you need, at the Vamos Shoes store in Supernova Drobeta you can find everything you desire. Whether you're looking for waterproof shoes for rainy days or you wish sports shoes to accompany you during your leisure walks, the manufacturers in Bucovina have already considered all these needs and offer you multiple options to choose from.
If you are looking for simple, monochrome and comfortable shoes, or you want shoes with glitter that you can integrate in your outfits, any preference will meet the version you imagined here. Come and try on natural leather shoes and select the right ones for you!
The whole family can feel at home in the Vamos Shoes store in Supernova Drobeta, from where every member will surely leave satisfied.
Vamos Shoes, the brand from Bucovina with 100% leather shoes
Vamos Shoes footwear is produced in Vicovu de Sus in Suceava County, offering comfort and manufacturer prices to customers. Women, men, and children will be able to enjoy the quality products that can be found in the Vamos Shoes store, suitable for all occasions and seasons. Your next favourite pair of shoes is waiting to be purchased to help you get the look you want and complete your outfits.