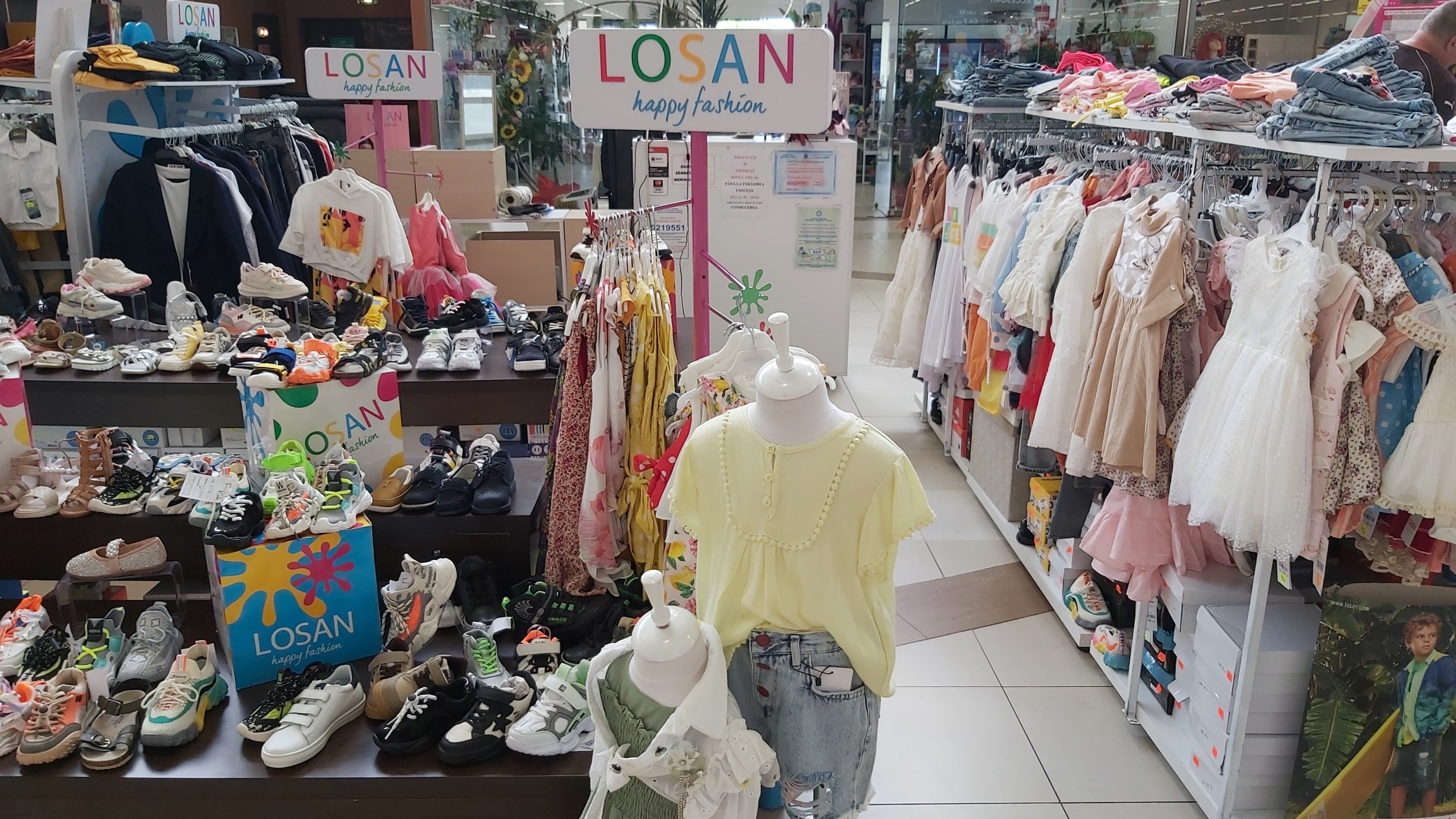 At the Losan store in Supernova Drobeta you can find quality clothes for your child at affordable prices!


Children can also dress according to trends
Losan offers a wide variety of clothing for juniors, all in modern designs and suitable for various clothing styles. If your son or daughter already has certain fashion preferences, their dreams will come true in the Supernova Drobeta store. T-shirts with cute prints, dresses, sweaters, jackets, or chic bags for girls, you can find everything in one place!
Boys can enjoy sportswear, denim pants, stylish sweatshirts and winter jackets. The diversity and good taste that represent Losan brand allows every child to find his new favourite clothes for school or leisure. Because Losan has stores in multiple countries, you will all be able to enjoy various choices regarding global fashion at the store in Supernova Drobeta.
Get your children ready for holiday with Losan
In addition to casual clothing for the children, little ladies can enjoy Losan swimsuits, ideal for a sunny holiday. Boys have many options: various coats, jackets, and sports outfits. The Supernova Drobeta store is at the service of all the juniors in the family, so each of them can leave satisfied. Take a look at this season's collection and get your children ready in advance for the special occasions in your life!
We are waiting for you at the Losan store in Supernova Drobeta with quality clothes for the little ones!
Clothing for the little ones from Losan
Do you want to make sure your little one's wardrobe is impeccable? The children's clothing collections from Losan meet the highest quality standards with an attractive design and are suitable for any occasion. From the first months of life you can dress your baby in the most cheerfully coloured fashionable clothes, which will make him look adorable.
The Losan brand emphasises quality, comfort and design, representing the perfect combination of affordable and durable clothing. Parents can find casual clothing for children here, perfect for everyday life activities during any season. Renew their wardrobe with new purchases from Losan and they will be able to feel what comfort really means!